We are proud of our maintenance know-how and spirit as "Machinery Company", cultivated in confectionary machine industry for more than 50 years.
It is different from business of ingredients dealer and brokers!
Maintenance service of Baumkuchen oven and related equipment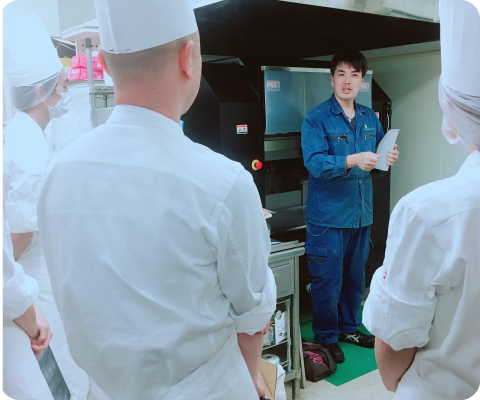 1. Scrupulous proposal as machinery-specialized dealer
Obviously, we care as the manufacturer - proposal of oven placing space and the surrounding environment, instruction of oven usage after delivery and installment and daily maintenance by user. We also advise efficiency improvement from measuring and preparation ingredients to packing.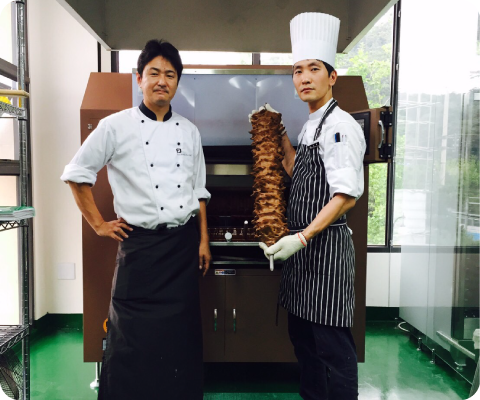 2.Our partnership system for using our oven for a long time
Purchasing baumkuchen oven is a very significant decision for you, so we consider it is our responsibility to support you for using the oven for a long time. If there is your desire "We want to make such a thing," we will develop and propose original machine parts, kitchen tools and manufacturing methods. We also listen to users' voice in order to answer your "We want such a function." requests such as machine modification or function addition. We feel pleasure if we can contribute to evolution of baumkuchen business.